Fruit Picking
In summer and autumn, we have blueberries, apples, pears and other fruits available for the public to pick, to experience the bounty that Mother Nature so graciously offers us but also to learn what the plants teach us.
Visit the Spiral Garden with its medicinal plants and herbs to learn about plants and offer to show your gratitude for being part of this Earth in the company of minerals, plants and animals.
Farm Shop
We sell fresh produce, honey and products from local artisans. We also have products made by the children of the Montessori Compostela school who collaborate with Yanua and spend time on the farm participating in and leading various projects.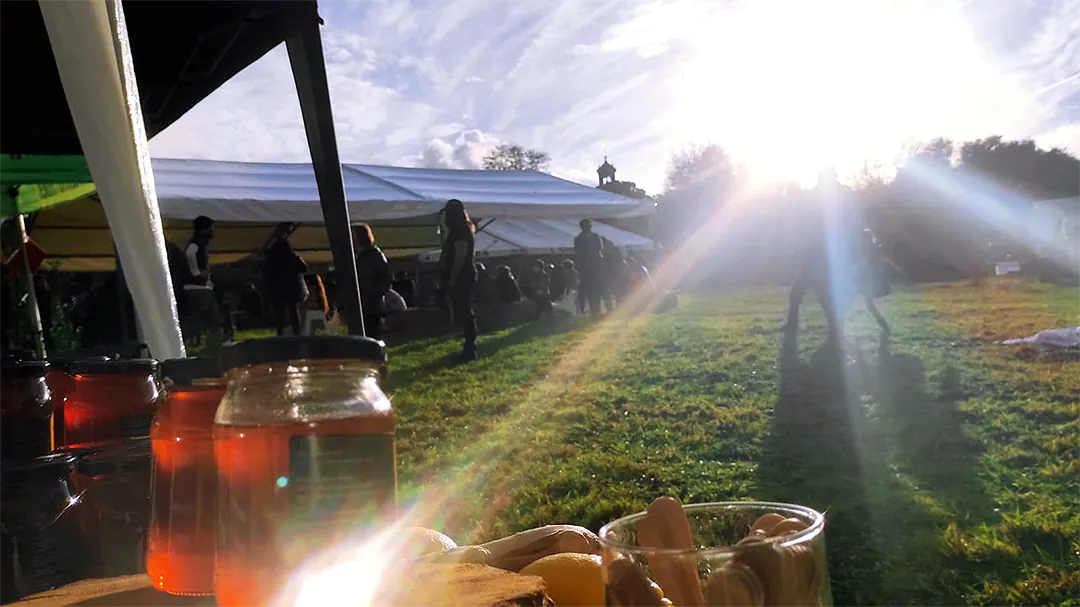 Seasonal Fairs
Together with the local community, we organise an occasional one-day or weekend-long rural fair that brings together agricultural producers, craftsmen and artists.